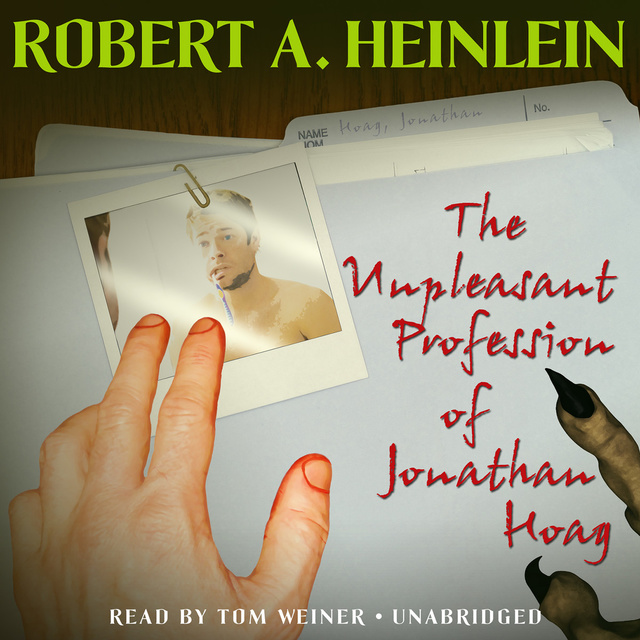 Titel
The Unpleasant Profession of Jonathan Hoag
Forfatter
Robert A. Heinlein
Beskrivelse
Jonathan Hoag has a curious problem. Every evening, he finds a mysterious reddish substance under his fingernails, with no memory of how it got there. Jonathan hires the husband-and-wife detective team of Ted and Cynthia Randall to follow him during the day and find out, but Ted and Cynthia find themselves instantly out of their depth. Jonathan leaves no fingerprints. His few memories about his profession turn out to be false. Even stranger, Ted and Cynthia's own memories of what happens during their investigation do not match. There is a thirteenth floor to Jonathan's building that does not exist, there are mysterious and threatening beings living inside mirrors, and all of reality is not what they thought it was. Part supernatural thriller, part noir detective story, Heinlein's trip down the rabbit hole leads where you never expected.
Lyt gratis
via
Mofibo
(30 dage Gratis)
Ingen binding
på abonnement, 60 dages gratis prøveperiode, kompatibel med Sonos –
Danmarks største udvalg
af lyd og e-bøger.
Her kan du streame og lytte til bogen
Lydbogstjenester:

Gratis prøveperiode
30 dage
Lydbogsbibliotek:
+ 300.0000
(4/5 baseret på 306 anmeldelser)
30 dage gratis
prøveperiode for nye brugere